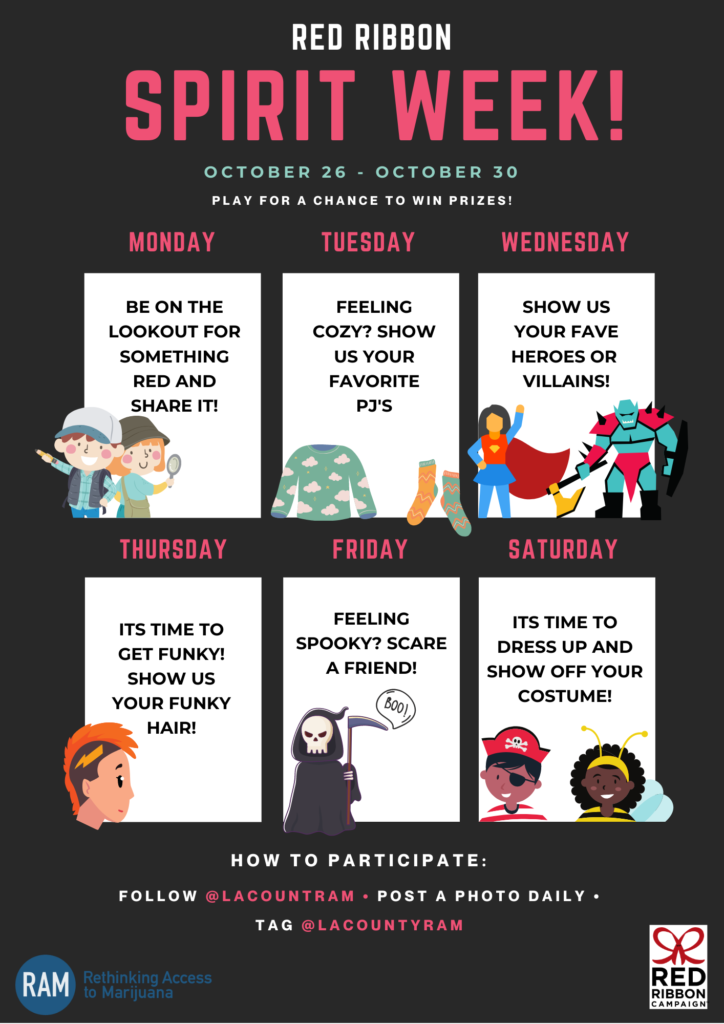 Red Ribbon Week is the nation's oldest and largest drug misuse prevention awareness program. Red Ribbon Week started after the death of DEA Special Agent Enrique "Kiki" Camarena, who in 1985 was brutally tortured and murdered by drug traffickers he was investigating in Mexico. After Kiki's death, people started wearing red ribbons to honor his sacrifice.
Today, millions of people celebrate Red Ribbon Week by wearing red ribbons, participating in community antidrug events, and pledging to live drug-free lives.
This year for Red Ribbon Week, #RAMGoesRED ! Join us each day throughout the week as we spread awareness by participating in Red Ribbon Spirit Week!
All you have to do is follow us on Instagram @LACountyRAM, post your photo, and tag us! Participants will get entered into a raffle to win some exclusive RAM Swag! Be sure to share with your friends!